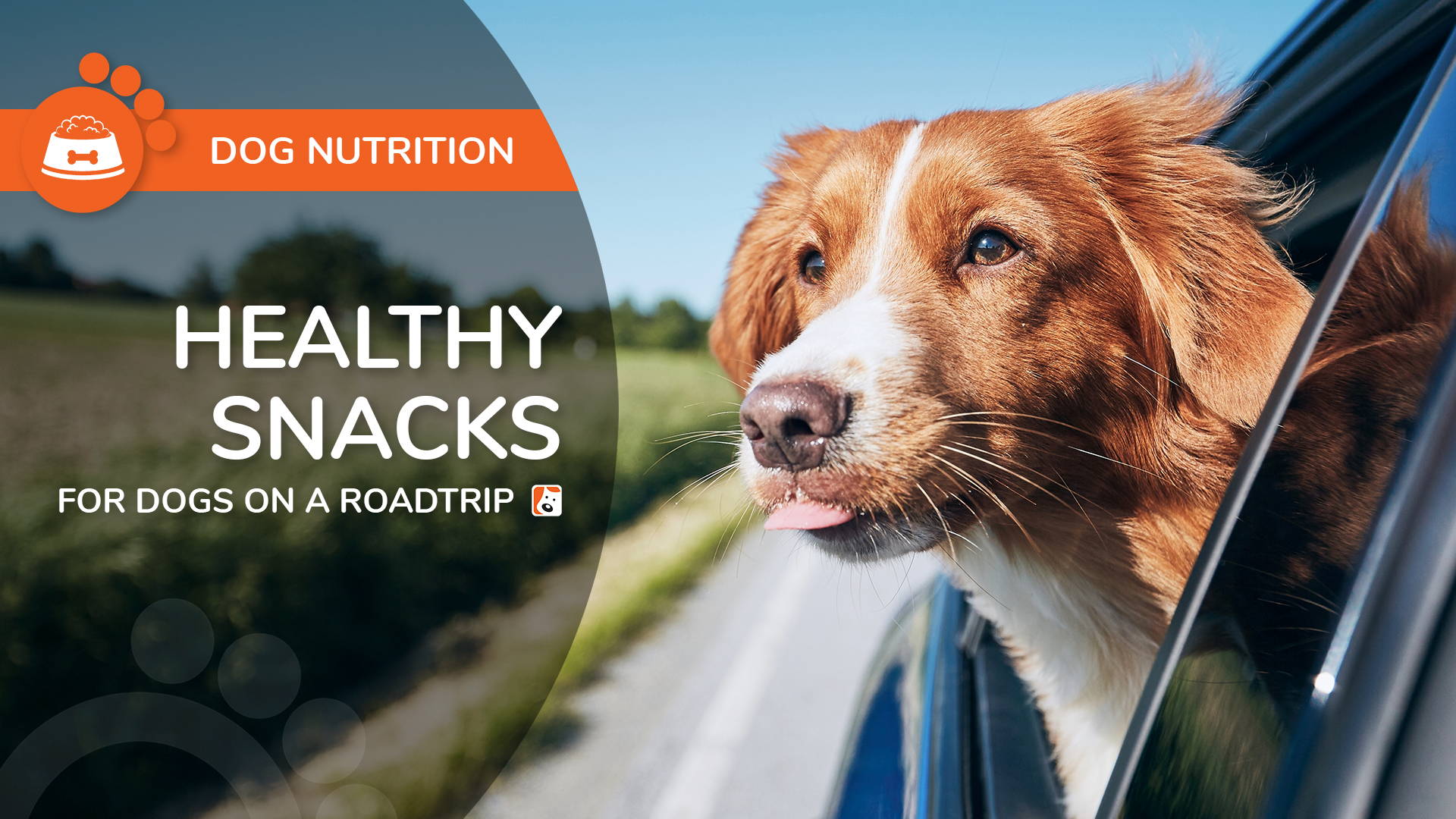 Planning a road trip with your dog? While you're making a list of items to take, don't forget snacks for your dog! Snacks are an essential part of road trips for humans and dogs alike. Road trips don't mean you have to compromise your dog's health with unhealthy snacks. To make choosing snacks for the road easier, we've compiled a list of healthy and delicious snacks for your dog.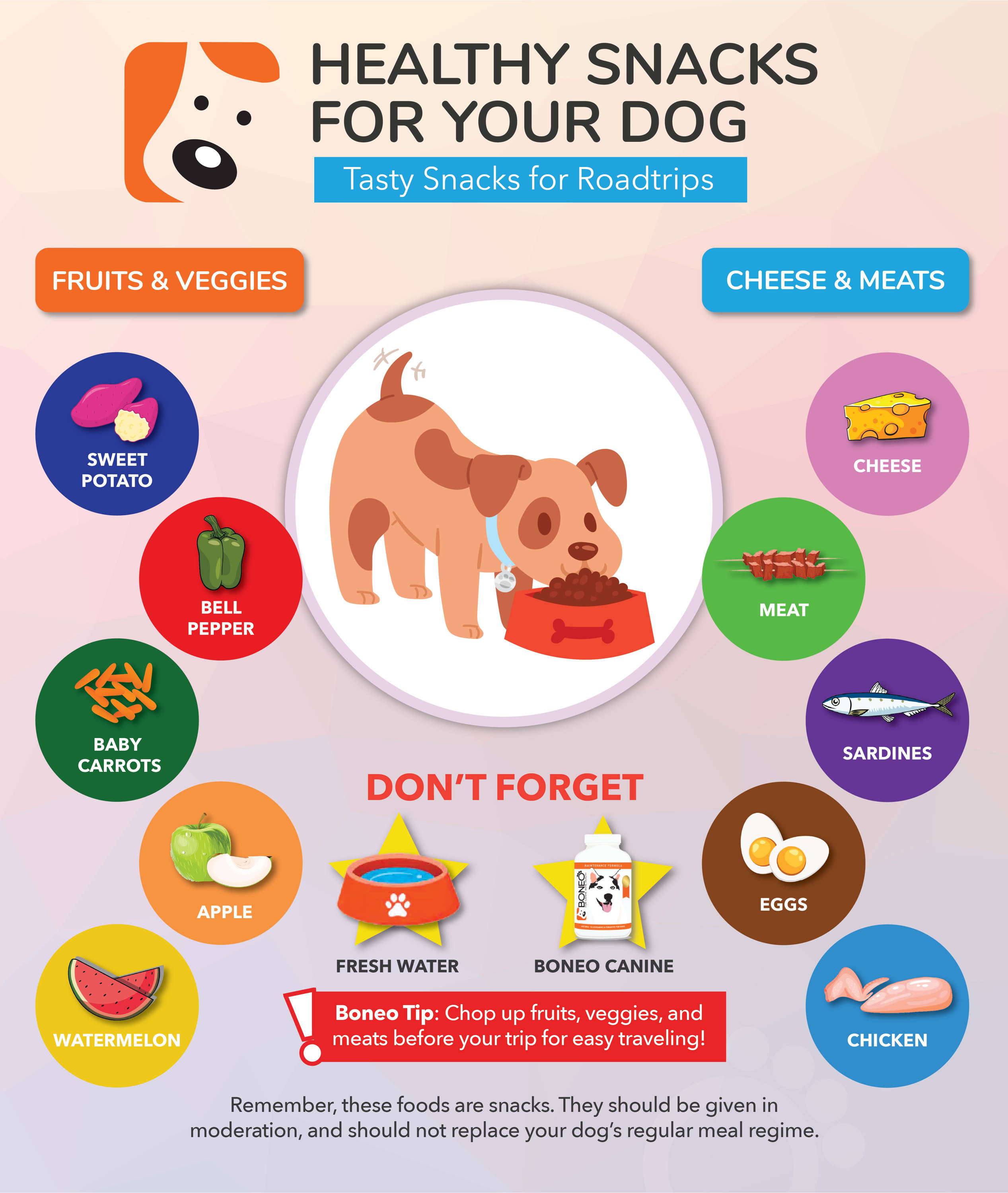 FRUITS, VEGGIES AND GRAINS

The great thing about traveling with fruits, veggies, or grains is that they hold up well without any refrigeration (or a cooler).
Apple slices (apple seeds are toxic to dogs, so be sure to remove the seeds!)
Red peppers
Baby carrots
Watermelon (as a precaution, remove the rind and seeds)
Sweet potatoes
Brown rice
Quinoa
Boneo Tip: Chop up fruits and veggies at home before your trip, or you can purchase them at a grocery store pre-cut, packaged, and ready for traveling. Easy peasy! If you're traveling with a cooler, chopping up fruits and veggies before your road trip will help save room for more items.
Are you planning on including meat or cheese? If so, be sure to keep these foods cold or your dog could get sick! So keep these snacks chilled in a cooler.
These are some great high protein snacks:
Frozen sardines
Chunks of lean meats (fat and bones removed)
Chunks of chicken (be sure it's unseasoned, boneless, and skinless)
Cheese (choose cheeses that are low in lactose - such as cheddar, swiss, or cottage cheese)
Hard boiled eggs
Boneo Tip: Use large reusable freezer packs or frozen water bottles instead of ice cubes that melt too fast. These frozen packs will also eliminate water from leaking into food containers. Place these at the bottom of your cooler and build on top of them.
GIVE YOUR DOG SNACKS IN MODERATION

It's important to remember that these foods are snacks. They should be given in moderation, and should not replace your dog's regular meal regime. Be sure to also bring along plenty of fresh water to keep your pup hydrated! Also - don't forget to bring along Boneo Canine Maintenance Formula! Boneo will provide support for joint flexibility and mobility, which will help keep your dog strong and ready to travel year-round. In addition, most dogs think Boneo Canine is a treat due to its liver and sausage flavor. Delicious and nutritious!