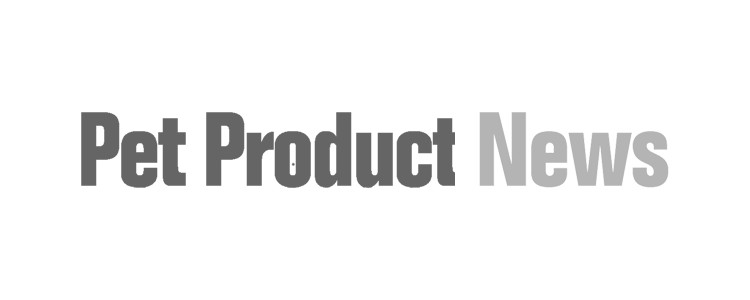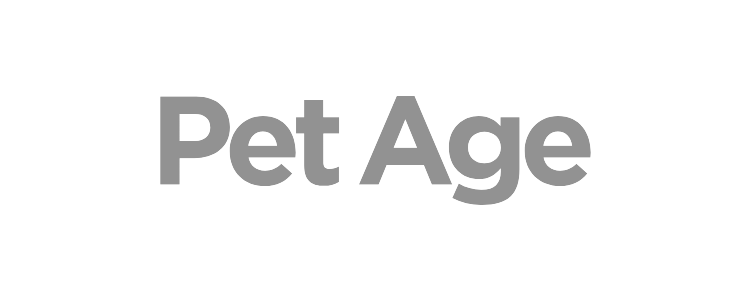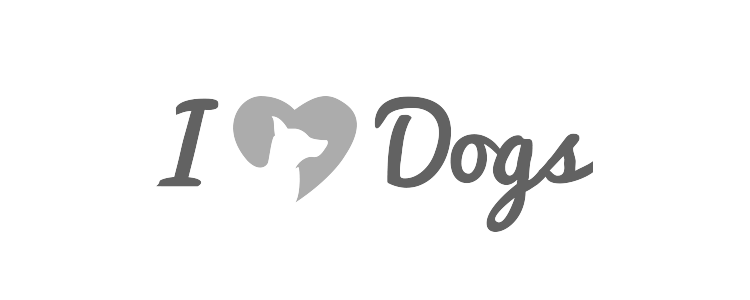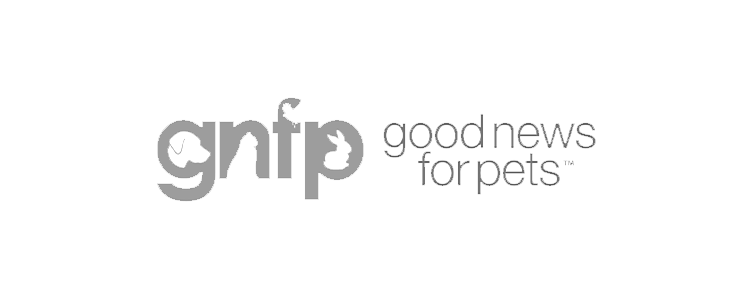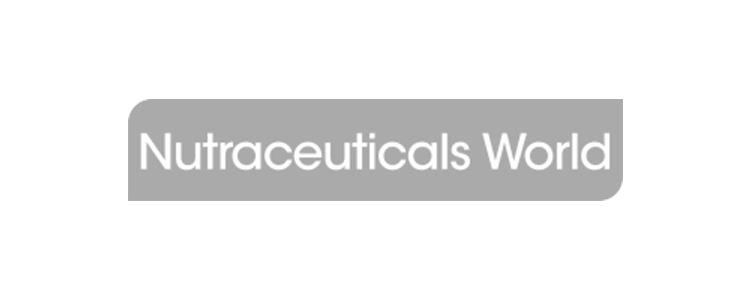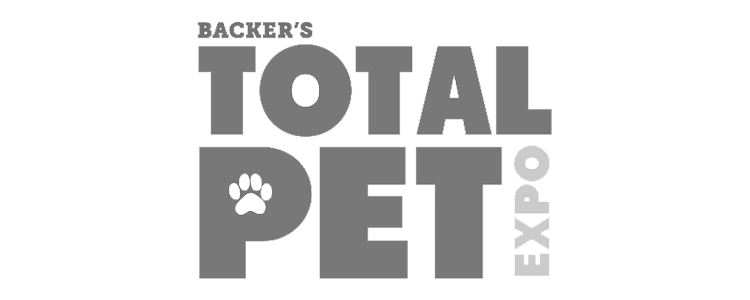 Boneo Canine® is the only bone and joint supplement for dogs designed to support their entire skeletal system. The patented ribonuclease enriched lactoferrin (R-ELF) based technology helps build strong bones and maintain joint mobility.
R-ELF is a natural, lactose-free, milk-derived protein clinically proven to maintain strong bones by promoting healthy bone turnover. The formula also offers the benefits of traditional joint supplements by supporting mobility, flexibility and healthy joint function. Your furry one will feel the difference!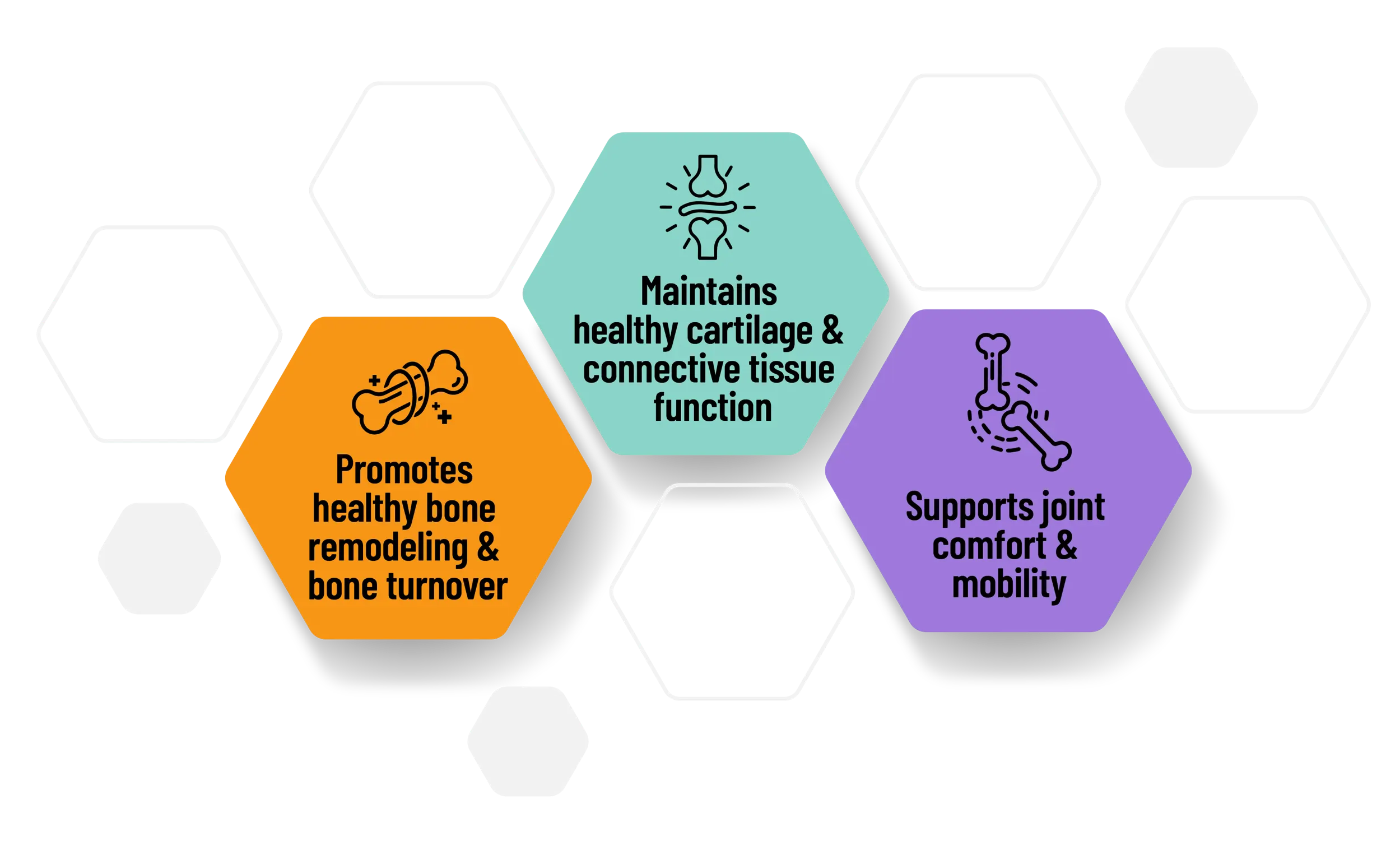 Boneo Canine® contains patented Neo-PORTIN® Complex combined with a synergistic blend of bone co-factors, bone minerals and antioxidant synergists. The formula has been carefully calibrated to maximize health benefits; each ingredient is harvested from all natural sources, dosed in the appropriate amount (not too little, not too much) and tested for purity and activity (individually and in combination). This meticulous approach ensures that the finished product is not only of the highest quality, but delivers the best results.
Boneo Canine® is safe and effective for dogs of all ages, sizes and breeds. It is an excellent option for large breed puppies, senior dogs, and/or as a follow-up to an orthopedic procedure or fracture.
Each tablet is chewable and a delicious liver and sausage flavor. Most dogs will think it's a treat! If your dog is picky and won't gobble it up, the tablets are easy to crush and mix into food.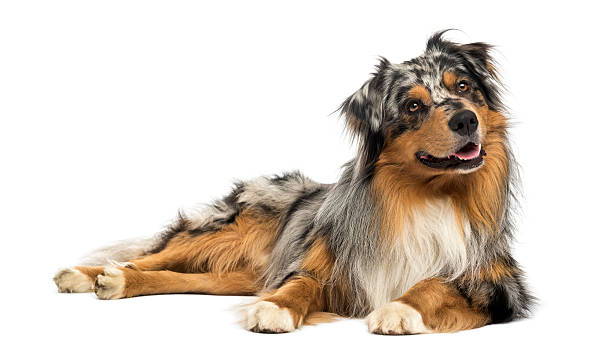 Patented Neo-PORTIN® Complex
Reinforces the Skeletal System
Maintains Healthy Cartilage Function
Supports Joint Comfort & Mobility
Optimal Dose of Vitamins & Minerals
Complete Bone & Joint Formula
All-Natural, Premium Quality Ingredients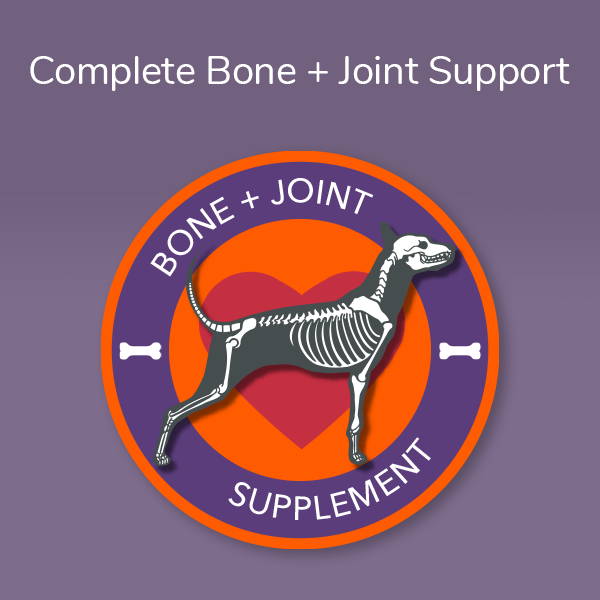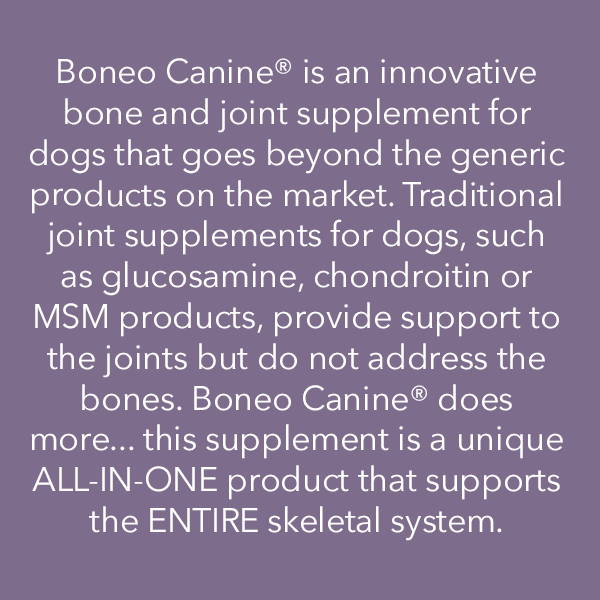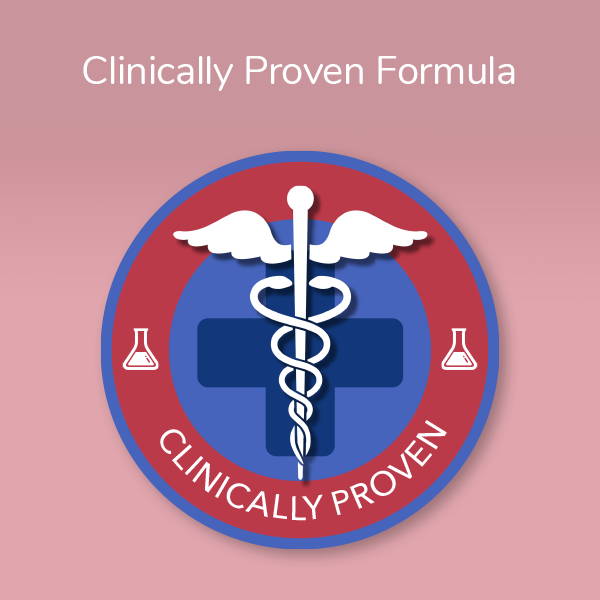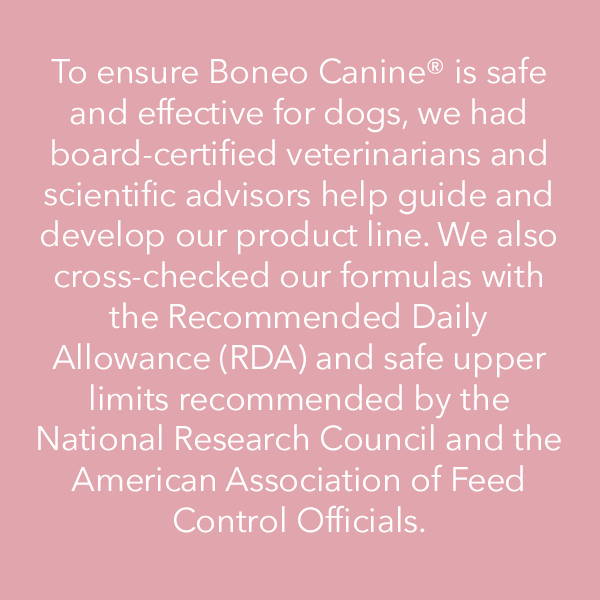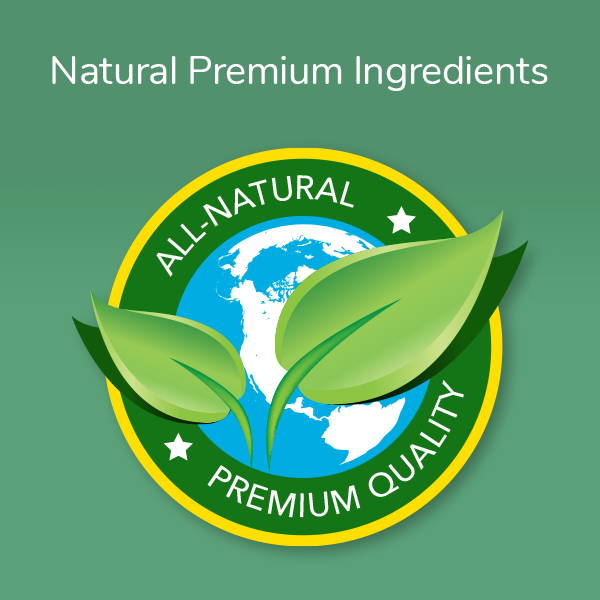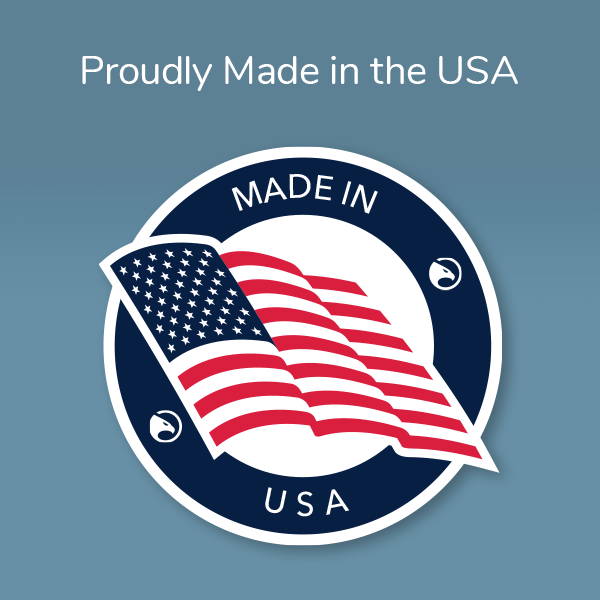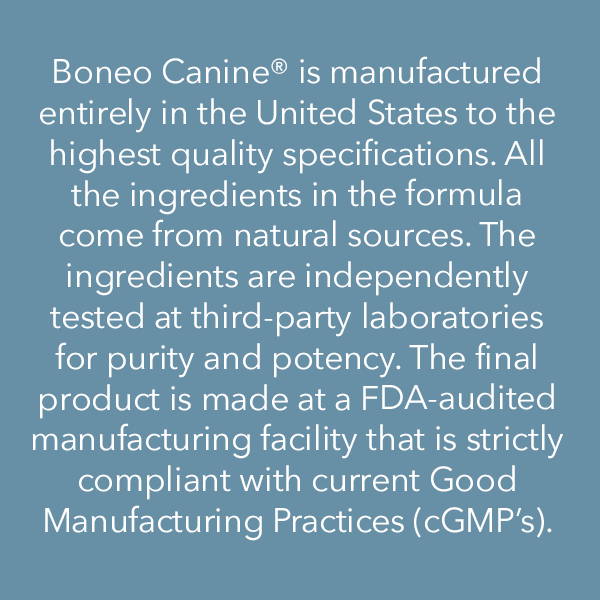 Frequently Asked Questions
How long will it take to see results?
While individual results vary, you should see positive results from Boneo Canine® within 4 weeks. Also, if for any reason you are not satisfied with your purchase, this product is backed by the Bio-Rep Satisfaction Guarantee!
Does Boneo Canine® contain glucosamine?
No, Boneo Canine® does not contain glucosamine, chondroitin or MSM. As a result, you can use it as a glucosamine-alternative (if you dog has sensitivities to glucosamine or does not respond well to it). It can also safely be used in conjunction with a glucosamine, chondroitin or MSM supplement.
How do I know if this product is right for my dog?
Boneo Canine® is safe and effective for dogs of all ages, sizes and breeds. This product is great for puppies who could use some extra support during their awkward growing phases (particularly large breeds), small or teacup-size dogs who can benefit from strengthening their fragile bones and joints, agility or working dogs who experience aches and pains from over-exertion, and senior dogs who need extra bone and joint support to support a good quality of life. It is also a great option to help support dogs after an orthopedic procedure or broken-bone/fracture (under the recommendation and supervision of a licensed veterinarian). For questions about your dog's specific needs, however, you should always consult your veterinarian. Your veterinarian has the best understanding of your dog's health, nutrition, and supplement needs.
What's lactoferrin, and is it safe for my dog?
Lactoferrin is an all-natural glycoprotein that is found in breast milk, tears and other body fluids of mammals. Best known as an iron-binding protein, lactoferrin is a multi-functional protein that has been extensively studied for its immune-friendly properties, as well as its role in regulating the gastrointestinal system and promoting skeletal health. Lactoferrin is currently used as a food additive in a number of products including infant formula, human bone health supplements, digestive health supplements, and products intended for sports nutrition.
Milk-Derived Lactoferrin has been recognized as GRAS (Generally Recognized as Safe) by the U.S. Food and Drug Administration [21 CFR.170.36(f)]. It is an all-natural protein that already exists in the bodies of most mammals, including dogs. At Bio-Rep, we've taken further steps to ensure your dog's health and safety. We source our lactoferrin only from disease-free cow's milk in Europe and US and ensure that it has undergone a strict purification process. Furthermore, you can rest assured that our lactoferrin is completely lactose-free and safe for dogs with dairy sensitivities.
Can I give Boneo Canine® to my other animals?
The Boneo Canine® line has been designed specially for dogs (particularly with dosages of nutrients) and is recommended for use in dogs only.
How long does shipping take?
You should receive your bottles of Boneo Canine® within 3-7 business days of your order date (excluding holidays and weekends).
Can I cancel my subscription at anytime?
Absolutely! You can cancel your subscription within your user account section or by contacting us directly. The cancellation will be effective immediately and you will not be billed for any future subscription orders.